Mark Haley Hand Made Guitars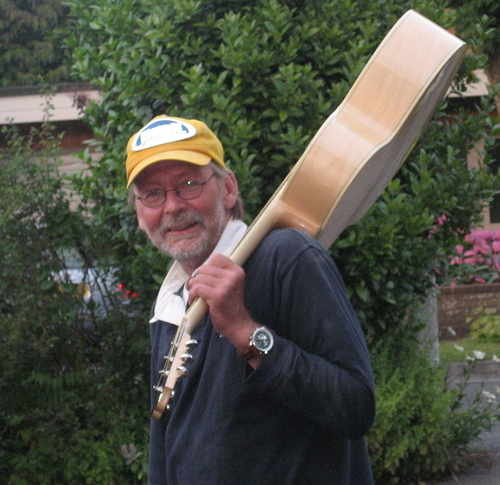 Below are some pix of some of Mark's guitars. Click on thumbnail to zoom or start slideshow.
And some more recent stuff.. I had this great idea that I wanted to play a lapsteel, so Mark made one - these photos are before it was strung up. It plays magnificently now, and is about to have a 'savage' pickup put on it, and maybe a couple of 'palmbenders' later when I get my head around playing it................................. DM
The Lapsteel...
What fun!