Local band links
Jazz Summit
I had the great pleasure of having Ray Bartlett playing round at my house. Django style grand master!! Believe me or listen to some of their tracks on the link. They are seriously good...................
http://www.jazzsummit.net/fr_aboutus.cfm
This Way Up Blues Band
Have known Tim (guitarist) for years - Great band, great slide player! Actually - great overall player!! Sorry Tim! For those of you of a certain age, ex 'Step on the Gas' in the late 1990's
http://www.kirstendunn.com/thiswayup/
Tim's wife gave gave birth to James William Dunn Congratulations to him and his wife. Tim was already booked to play a reunion gig at the Rifle club in Portsmouth on the with Caricature who he played with between 1979 and 2004. After a year of rehearsals this was a big show , he made the gig albeit a bit tired. Excerpts of this night can be seen on you tube see link.
http://www.youtube.com/watch?v=EMkaEYKaPFw&feature=related or just search 'Caricature Tim Dunn' on You Tube. Only for the prog rockers amongst you.
THE VON LUGERS:
Local band Porstmouth area - have never seen them (yet), but sound pretty damned good to me!
http://www.youtube.com/watch?v=xT-zEYVHSoQ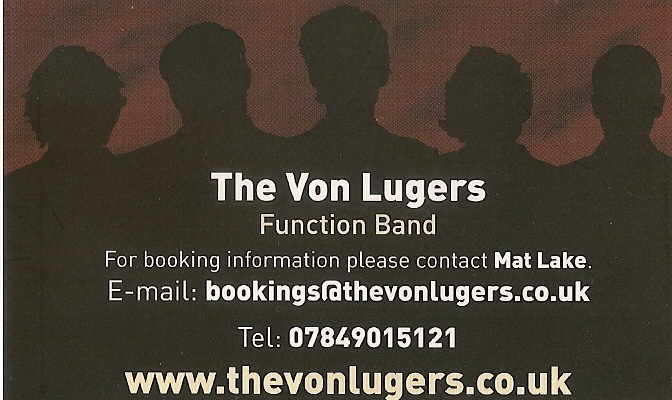 Next..
Check out Isobel Thatcher - dead good and local!
http://www.facebook.com/#!/pages/Isobel-Thatcher-Music/129851533737754